With the growing environmental awareness, both packaging suppliers and brand companies are paying more attention eco-friendly packaging boxes. Manufacturers and consumers as well are called for following the three R's, that is, to reduce, reuse, and recycle the packaging boxes. It's easy to understand 'reduce' and 'recycle'. But 'reuse' is the one with the greatest possibility. Before throwing them in the recycle bin you can actually do much more than recycling. Especially if it's a cardboard box, because of some specific characteristics of cardboard, you can have more room to reuse them in creative ways. Companies tend to design their packaging boxes in such a way that would encourage consumers to reuse after unboxing. Consumers are living a green life and contributing to the cause of "Go green" by simply reusing them.
Reuse Plastic Gift Boxes
We all know that plastics take long to decompose in the natural environments. However, in many cases, we'll have to choose plastic gift boxes as the perfect packaging solutions.
Let's Plant some flowers
If you love gardening, growing new flowers and green plants is your hobby. And you'd probably have a lot of potted plants at your home and office area. You can use the used plastic boxes to flowers or grass over your desk top. By doing so, you're improving your micro ecosystem while contributing to protecting the earth from global warming. These little pots of plastic gift boxes are going to last long. So don't haste to recycle them. For whatever size you got, fill them with soil, sow some seeds, water them and wait for them to bloom. You can paint or wrap these boxes in any color or pattern. Places these small cute pots on your desks, in your bedroom or anywhere you want.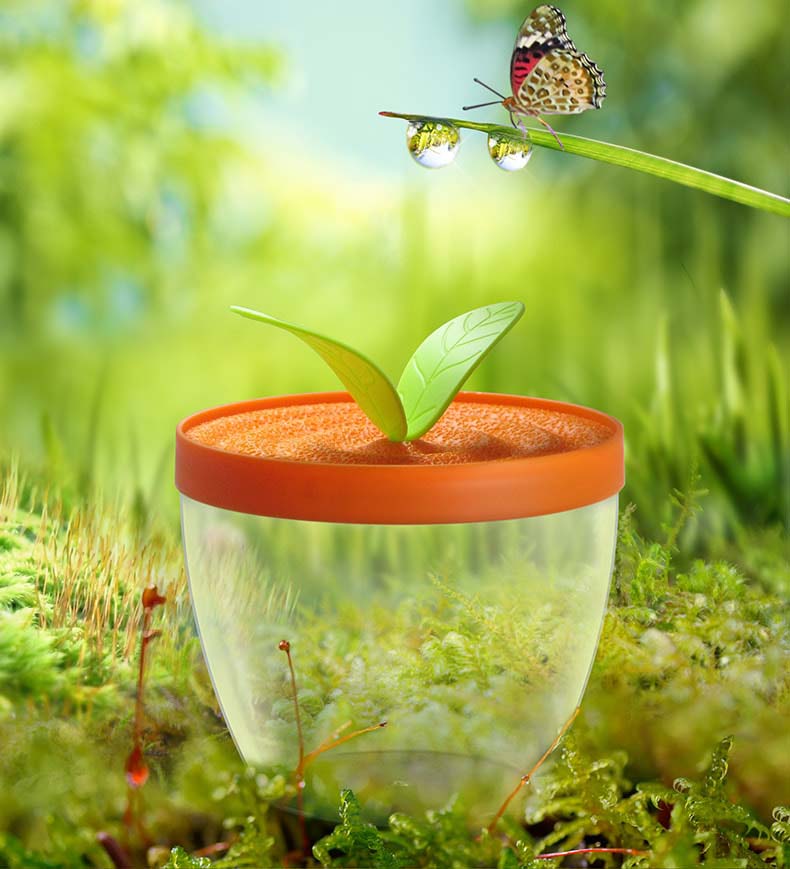 Reuse Cardboard Boxes
In this e-commerce era, you never lack cardboard boxes. Do you know you can use these shipping boxes for storage purposes and more more. Corrugated cardboard boxes withstand certain load so you can use them for storing. The cardboard shipping boxes are best for organizing files and books. Use them as they are or you can DIY modify them, up to your choice. You can place any book or folder in them to keep organized and dust free. You can also choose any rectangular brown kraft boxes…
You can save money and our planet by reusing cardboard cups, for example, to make pencil containers. You can even personalize them by applying attractive wrap papers or anything you like. All you need is your imagination. Turn those otherwise useless cardboard cups into a useful pen container and appealing decoration to your office desk at the same time. Most importantly, such a DIY art work can make you pleasant all day at the sight of it.
If you have a preschool child, then it's a nice idea to make a wall clock with cardboard and something like a milk spoon as the clock hands. Paste it on the wall and teach your kid to read the time and it's a kid's room decoration as well. Kids never stop asking for new games and toys and you can find limitless solutions from used boxes. For example, you can DIY make a pinball game out of the used cardboard gift boxes to surprise your kids. So think again before throwing your packaging boxes, collect all of them and try to rack your brain to make an innovative piece of art. Also, you can do it together with your kids. It can provide you a good brain exercise as well as a happy parent-child time.
Cut the cardboard in the shape mentioned image. Place disposable cups on its side to give a perfect look. Place damaged CDs, and here you go. You can make any toys and gadgets from these eco-friendly boxes like makers, solar oven, and much more.
You all know about eco-friendly gift boxes and how you can protect the global warming by using it. But by following DIY ideas mentioned above will also make you reduce the pollution.