Packaging design is an integral part of product marketing. The quality of packaging makes or breaks the product sales. Both product manufacturers and packaging suppliers are racking their wits about creating the most attractive packaging. PacZone has created many novel & fun packaging boxes. The following shipping container style plastic box is one of them.
Cool Designs
These miniature shipping containers look like the real containers. They are just scaled down from the real ones and resemble the corrugated pattern outside. These boxes are made of hard ABS plastic, out of excellent manufacturing. Finish like spraying, electroplating can be applied. Also, customers are allowed to print whatever they want on the surface. Basically, you won't have the cheap impressions that you normally have with some plastic or cardboard boxes.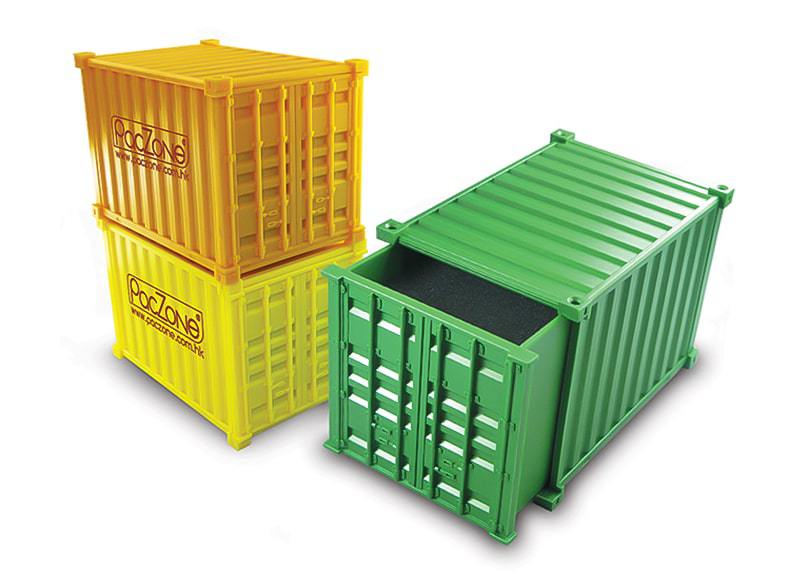 Spacious Storage
Each single box measures 83*124*86mm and come in rectangle, of course, just as the real shipping container. With die-cut foam inserts, the container serves well a stacking watch case to store one wrist watch, while without insert, it's a cool Stackable Container Sorting Boxes forgifts or other little gadgets.
Stacking and DIY Combination
Here comes the most fun part of it: The box each will be provided with 4 connecting pins to connect and secure with other containers. So these boxes can be stacked and pinned together to form a stylish sorting cabinets. And you're allowed to DIY and make these containers very personal!